Controversial Malayalam actor Dileep and his wife Kavya Madhavan had a daughter, Mahalaxmi a couple of months back. The actor, who was recently seen in the comedy entertainer Kodathi Samaksham Balan Vakeel, took to his Facebook account to announce the good news. However, the star couple has refused to share any pictures of their daughter anywhere on social media. After Dileep has been released on bail, the couple has been very protective of their personal life and this could be the reason for not showing the picture to the world, and invite hate from the trollers. Dileep's Plea For a CBI Investigation In Malayalam Actress Assault Case Rejected by Kerala High Court
However, recently some pictures have been going viral on social media that had Kavya Madhavan holding a child and playing with her. This immediately sparked speculations from the fans that it was her daughter, Mahalakshmi. But the truth is something else. The below pictures aren't anything out of Dileep and Kavya's family album.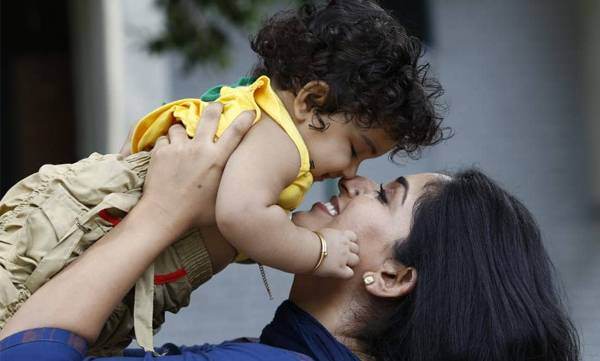 Kavya Madhavan with the child (Photo Credits: Twitter)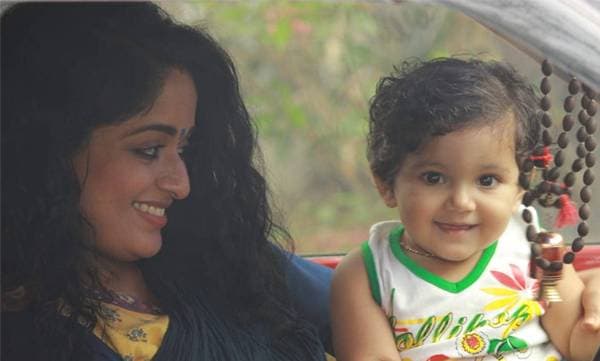 Kavya Madhavan with the child (Photo Credits: Twitter)
In fact, these pictures are four years old and belonged from the on-set shoot of a movie, called Aakashavani that had Kavya in the lead. The kid was cast as her onscreen daughter. So please do not fall for these pictures!
Talking more about the couple, it was the second marriage for both Dileep and Kavya. Dileep was earlier married to actress Manju Warrier, and they had a daughter together, named Meenakshi. After their divorce in 2014, Meenakshi chose to stay with Dileep. Kavya Madhavan was also earlier married to a businessman though the marriage was short-lived and didn't even last a year. There was a rumour that Dileep and Kavya's alleged affair was the reason for their marriages to fall apart, though both the stars denied it had nothing to do with it. They later got married in 2016.
In other news, CBI judge Honey M Varghese will be hearing out the sexual assault case against Dileep for which he was arrested and later released on bail, as per the request of the victim. Dileep was accused of being the mastermind behind the kidnapping and later assault on a popular Malayalam actress in 2016.